In April 2016, Knick Knack had blood work completed due to excessive urination and drinking. At that time, the vet believed Knick Knack had FIP (dry form). FIP has no known treatment. Although we are saddened by the prospect that Knick Knack has an incurable disease, we are still looking for a home for him.  
Knick Knack is an incredibly sweet kitty who arrived at Better Days Animal League in 2011.  Knick Knack was abandoned by his previous family and has been searching for a loving home since that time.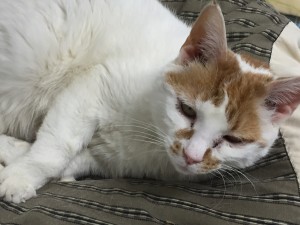 Further tests were completed in June 2016 at a specialist to determine his high protein levels.  They do not believe it is cancer but his condition is still un-diagnosed.  An ultrasound shows mild thickening of his intestinal wall but that could be a few things.  FIP is still not ruled out either.  After the recent trip to the specialist, another blood test was recommended to be completed at the local vet.  Those results are pending.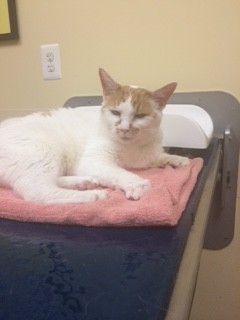 Up to this point, more than $1,200 has been spent on Knick Knack's veterinary care.  If you cannot give Knick Knack a home, please consider sponsoring Knick Knack!  Knick Knack would truly love a family and home where he can live out the remainder of his days being loved and cared for by a family of his own.
Monthly Donation:
One-Time Donation: