Briscoe came to the shelter as a stray in February 2013. I met him two weeks after he arrived and it was love at first sight!! He was adopted immediately! He is extremely spoiled and doesn't think of himself as a dog (I guess it doesn't help that I've taught him to eat food off of a spoon or fork!). I can't imagine life without this guy. He filled a hole in our hearts that we didn't even know was there. He was frequently seen at the BDAL Thrift Store in Fort Loudon when I managed there. Customers loved him and he loved them. He's a social butterfly!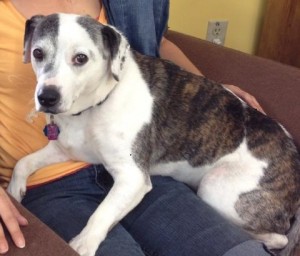 I met Jax on one of my volunteer days, cleaning kennels. He had such a look to him that I had to drag my husband up to meet him. After a few weeks getting settled into our new house AND putting up 300 feet of fence in the backyard, we were ready to bring Jax home!! He's wild and crazy and we wouldn't have him any other way.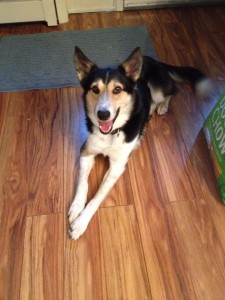 I first met Gonzo in January 2013 when I started going to the shelter to clean kennels. Gonzo had been at the shelter since January 2012 and was not a happy boy living there, which led people to think that he was a meanie. Well, a year of spending time with Gonzo we created a friendship. One Sunday in February 2014 I decided to see how Gonzo would be outside of the shelter. Well, needless to say, he never went back!! He has become a very quirky, amusing, member of our family and we're very glad for that!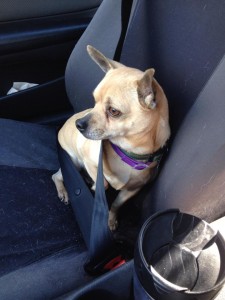 Tori came to BDAL in July 2012 as a sick little girl. She, her mother, and two brothers had been poisoned. In January 2013 Tori was brought to BDAL's Fort Loudon Thrift Store. I was managing the store at the time and fell in love with this sweet, beautiful, very scared little girl. When I moved to Gettysburg I had to leave the thrift store, but I couldn't leave this sweetheart behind. Tori was adopted in January 2014 and has acclimated into our family so well. She loves to roll, get belly rubs, and purrs like crazy!! She's right where she belongs!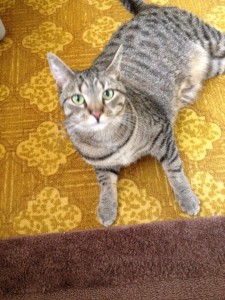 Jennie