Once again, the kind folks at Mason Dixon BBQ Services invited us back to attend their annual open house event.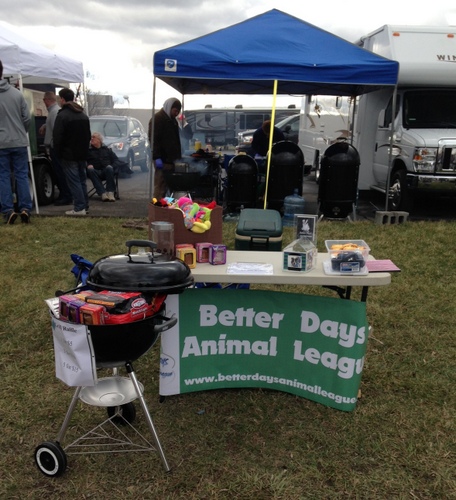 Despite a windy and chilly day, many avid BBQ competitors and BBQ fans made their way to the event.  Our own adoptable Sabrina and Ivan enjoyed their day away from the shelter.  They have informed us the smells throughout the day were quite amazing.
Mason Dixon BBQ services donated a grill for Better Days to raffle off.  In addition, we had a raffle basket and a 50/50 drawing.
Congratulations to the winners: