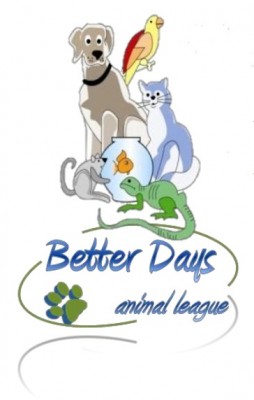 Better Days Animal League is a 501(c)(3) non-profit animal rescue organization located in South Central Pennsylvania. We were established in the summer of 2007 and have helped to rescue and re-home countless animals in need.  View our monthly newsletter archives here.
Our Mission: Dedicated to the principle that all life must be treated with value, dignity, and respect.
Our Vision: Determined to prevent abuse and neglect through education on the proper and responsible care of animals. Devoted to raising public awareness on the importance of spaying and neutering to limit unwanted animals. Driven to create a healthier and kinder community for humans and animals alike. Dutiful in the encouragement of kindness toward all animals.
We are a non-profit organization that relies on volunteers to operate and the generous donations provided by individual patrons.  Please consider making a donation today to help support our furry residents.  
---
---

Better Days is governed by our Board of Directors: