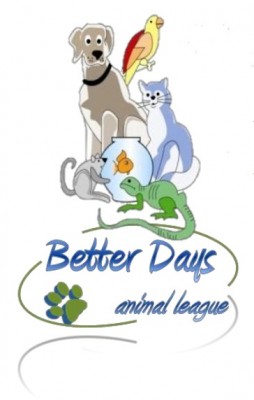 Better Days Animal League operates a thrift store to help financially support our shelter.  Our thrift store accepts donations that are clean and in good condition during business hours.
We ask that large volume donations be scheduled in advance to ensure there is enough storage space and/or help to unload.  PLEASE DO NOT leave donations at the store after hours, weather ruins items or they are stolen.  We make every effort to accommodate your donation, and sincerely appreciate your support for all our rescued animals, the store has been truly overwhelmed since reopening after the covid closure.
Thrift stores accept the following payment methods:  Bank Debit, American Express, MasterCard, visa, and Discover Card 
Volunteers are needed at the thrift stores.  Find out more here.  
Thrift Store
Address
Hours
Contact
Chambersburg

875 Lincoln Way West, Suite 109, Chambersburg, PA

West Side Plaza/Food Lion Plaza Radio Hill

Mon – Sat:  10 AM – 4 PM.

 Sun:  Closed 

Facebook page, (717) 977-9351