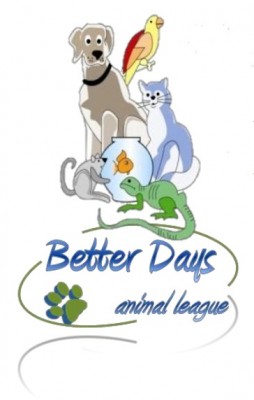 Monthly fundraising events go a long way to help support the BDAL mission to provide a life of value, dignity and respect and that is why we rely on your attendance.  
If you would like to assist with fundraising events, please email for more information.  
Please also check out our thrift store page with specials at our thrift stores!
---
Upcoming Events and Fundraisers:
2/17/2017 – 2/18/2017 – National Adoption Weekend.  PetSmart, Chambersburg, PA.  Friday – 6-8 PM and Saturday 10 AM – 12 PM
3/25/2017 – 2nd Annual Claremont Feline Festival.  More information found here.
3/31/2017 – Spaghetti Dinner from 5:00pm – 7:00pm.  Memorial Lutheran Church, corner of Penn & Orange Sts., Shippensburg, PA 17257.  $7.00 Adults / $5.00 Children.  Download event flyer.
4/1/2017 – April Fools Run 5k Run, benefiting the Better Days Animal League.  This event is being brought to you by the Leadership Franklin County Youth team from Shippensburg High School.  The course starts and finishes at the Shippensburg Township Park trail head of the Cumberland Valley Rail-Trail.  Run begins at 11 AM.  Additional details and registration information may be found here.
4/22/2017 – Adoption Event – PetValu, Hagerstown, MD.  12 PM – 2 PM.
To view past events, view our event galleries here