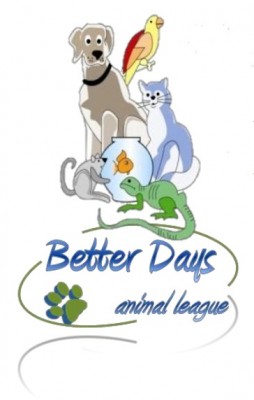 Monthly fundraising events go a long way to help support the BDAL mission to provide a life of value, dignity and respect and that is why we rely on your attendance.  
If you would like to assist with fundraising events, please email for more information.  
Please also check out our thrift store page with specials at our thrift stores!
---
Upcoming Events and Fundraisers:
12/12/2015 – Pet Photos with Santa Claws and Holiday Donation Drive.  11 AM – 2 PM at the Better Days Thrift Store in Chambersburg (875 Lincoln Way West, Food Lion Plaza, Radio Hill Area).  See flyer here.  The residents of Better Days Animal League have put together their holiday wish lists and we are asking supporters to consider donating items from their list to us on this day.  For the holiday wish lists, see here. 
Fall 2015 – Yankee Candle Sale.  Use this link for 40% of your order to benefit Better Days Animal League.  Or, view flyer here.  Alternatively, you may visit www.yankeecandlefundraising and enter group #990024547 to place an order.
Holiday Card Drive – This holiday season, remember the furry friends at Better Days Animal League.  Mail your holiday cards to PO Box 57, Shippensburg, PA 17257 with a small donation.  Cards will be displayed in our Chambersburg facility.  Download flyer to share with friends.
To view past events, view our event galleries here