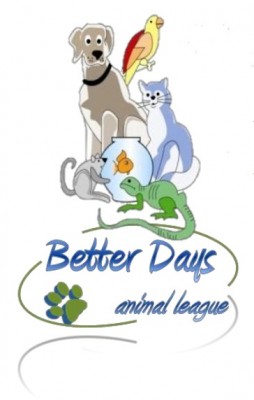 Monthly fundraising events go a long way to help support the BDAL mission to provide a life of value, dignity and respect and that is why we rely on your attendance.  
If you would like to assist with fundraising events, please email for more information.  
Please also check out our thrift store page with specials at our thrift stores!
---
Upcoming Events and Fundraisers:
March 2015 – July 17, 2015 Yankee Candle Fundraiser.  To order online, visit this direct link or http://www.yankeecandlefundraising.com/ and enter group ID:  990024547.  40% of your purchase will be donated to Better Days Animal League.  See flyer here.   
6/6/2015 – VW Car Show – Ft. Loudon Thrift Store (rain date 6/20).  View flyer here or call the Ft. Loudon thrift store at (717) 217-9169 with any questions!
6/6/2015 & 6/7/2015 – Furry Fun Day – Shippensburg.  9 AM – 4 PM.  Better Days Animal League will have a table set up at this popular event.  9th Annual Furry Fun Day Flyer.
6/19/2015 – PetSmart Adoption Event.  6 PM – 8 PM.  Chambersburg, PA PetSmart.
6/24/2015 – Pizza Hut Benefit Night – Shippensburg, PA.  5 PM – 8 PM.  More details soon!
7/11/2015 – Booth at Arts & Crafts Fair –  Caledonia State Park.  More information to come!
7/18/2015 – 5th Annual Cindy Hull Memorial Golf Tournament.  See full details and registration information here.  Fun for golfers of all abilities, join our day/night event and have a blast!  
9/19/2015 – 5th Annual Peace-4-Paws Pet Friendly 5K Run/Walk and 1-Mile Kid's Fun Run. – Shippensburg, PA.  Family friendly, pet-friendly event held at Shippensburg Township Park.  Register online at CV Race Series or download mail-in registration form.  See full event page here. 
9/22/2015 – Paint Nite.  Join us at EJ's Grill in Chambersburg.  More details coming soon!
10/10/2015 – Strut Your Mutt – DC Metro Area.  Black Hill Regional Park, Boyds, MD.  Join our team!  
To view past events, view our event galleries here