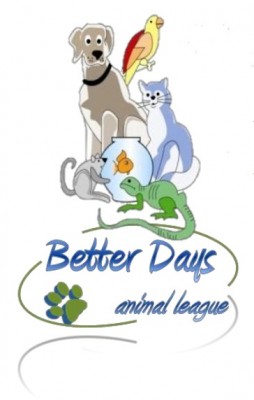 Monthly fundraising events go a long way to help support the BDAL mission to provide a life of value, dignity and respect and that is why we rely on your attendance.  
If you would like to assist with fundraising events, please email for more information.  
Please also check out our thrift store page with specials at our thrift stores!
---
Upcoming Events and Fundraisers:
8/27/2016 – Car Wash – AutoZone, Shippensburg, PA.  9:00-11:30 AM.  Coordinated by Shippensburg University students.  See flyer here.
8/29/2016 – Chipotle, 3216 Trindle Road, Camp Hill, PA.  4:30-8:30 PM.  Dine at the Camp Hill location and present the attached flyer, or tell the cashier you are supporting Better Days Animal League.  50% of your purchase amount will be donated to Better Days Animal League.  View flyer here.
9/10/2016 – Peace 4 Paws 5K Run/Walk, Cumberland Valley Rail Trail, Shippensburg.  Find out all the details for registering or sponsoring by clicking here.
9/11/2016 – Doggie Dip – Carlisle Swim Club.  1 PM – 3 PM.  Donations:  $2 per dog for Carlisle Swim Club members.  $5 per dog for non-members.  1286 South Pitt Street /Carlisle, PA.  The Swim Club is located off Rolling Drive just past Chili's on the right of the Holly Pike.  View flyer here.   
10/01/2016 – Strut Your Mutt, DC Metro – Black Hill Regional Park.  Join our team or donate to our team!
Before & After Cafe at 334 E. King St., Shippensburg is having an on-going fundraiser. They will take 15% off your bill when you bring a donation from our wish list to their restaurant.
To view past events, view our event galleries here