From Susan:
I adopted "Celeste" now Emily in July 2012. I was told she was turned over to Better Days Animal League by a puppy mill the end of May. I saw her photo on PetFinder and seeing her eyes I knew I had to have her. This was her PetFinder photo.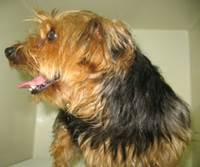 I had 2 other dogs I adopted in January…….. Scruffy and Peanut…….. but I had lost 3 yorkies due to health issues within a year including my little girl and I missed having a girl and a yorkie.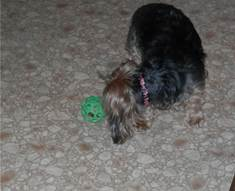 Emily's life has certainly changed! She loves her brothers and they are teaching her all the things a doggie needs to know! When I got her she was so frightened she wouldn't look at me in the face, she was terrified of a crate, she gulped her food, she wouldn't take a treat from my hand, she didn't know how to walk on a leash, she never played with toys, and she never gives kisses.
Now Emily comes to me to pet her or pick her up, she willingly goes into her crate to eat her meals, she walks beautifully on a leash and just last month I got her to play with a BALL!! She still doesn't give kisses but I'm working on that……
Emily now has a very extensive wardrobe…….. and we have matching outfits! Pictures of Emily were in the Public Opinion and the Herald Mail when she was a model in the CVAS fashion show! So now she's a "famous" model!!! She's also been invited to be a model for "Puppy Wear" at a fashion show in York! She was also featured on Woofstock's web page with her story of her adoption. She is Miss July on BDAL 2013 calendar!! I've entered her photos in a lot of contests!!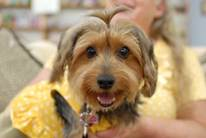 I'm retired so I spend every day spoiling my fur-children they get to go on walks (weather permitting) and go places with me all the time! Emily went to Woofstock this year!!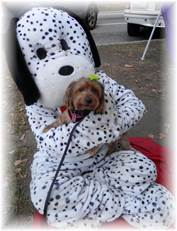 Here are some of my favorite photos of Emily NOW……oh and we just went to Bark Central and had professional photos taken and we all wore matching polo shirts! (we haven't gotten these back yet but I'm hoping soon I ordered Christmas cards with our family photo this year) …. she's just so beautiful!!
Christmas 2012 ……… Emily in her Christmas dress and snowflake tiara …….. her first photo with Santa!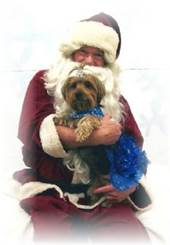 Emily's birthday party July 4th she turned 8 yrs old on July 5th!!! This is her first birthday party and we had a backyard BBQ with family and friends!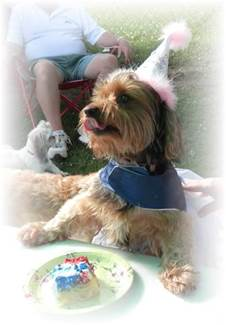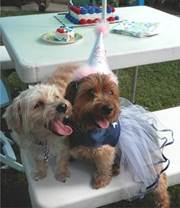 Emily in her Birthday Dress!!!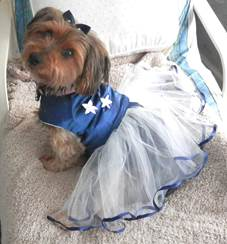 Emily has her own "changing table" that also holds her dresses!! I built this out of a bookcase for her! She's gotten a lot more dresses since this photo was taken!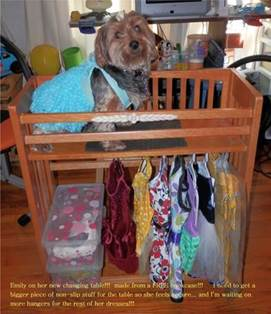 Some of Emily's outfits………. She LOVES to pose for me and will come to have her dresses put on when she sees I have one!!! She's so photogenic and no matter what she's wearing she looks beautiful!!
Emily in her lime green tutu!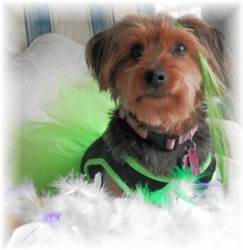 Emily in her beautiful red floral sun dress with matching sun hat!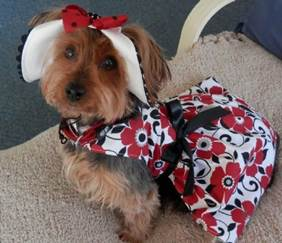 Emily in her pretty pink Easter dress!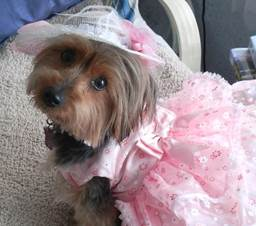 Emily in her St Patrick's day dress!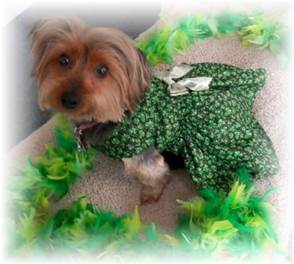 Emily in her swan dress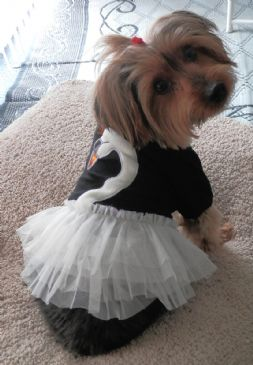 Emily in her turquoise sun dress and hat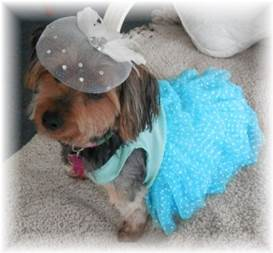 Emily as my little Dallas Cowboys cheerleader!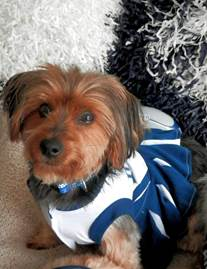 And here is photos of our family!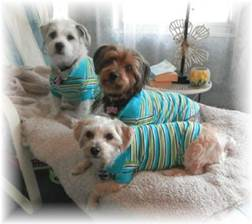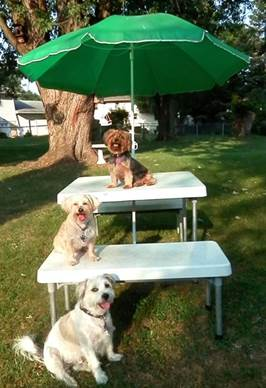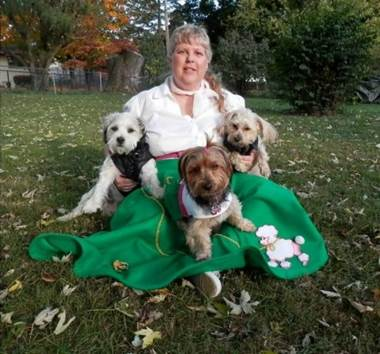 Halloween 2012!

I love Emily dearly……… she helped heal the place in my heart that was broken when I lost my girl, Muffin in March 2011…….. every day I'm thankful for my beautiful Emily! And I'm also thankful for the dogs you save and find wonderful homes for them……..

Susan

Scruffy, Mr. Peanut and Emily

Chambersburg